Celts of CP
[[1]]
Information
Full Name
Celts of Club Penguin
Founded
13th June,2014
Status
 ?
Government
Monarchy
Size
25-40
Famed For
 Their huge size of AUSIA force.



The Celts of Club Penguin were created by Earthing on June13th 2014.They were one of the biggest S/M World powers alive.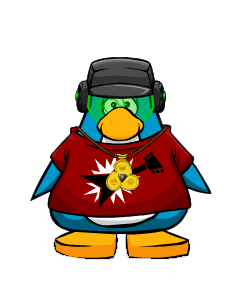 About
The Celts has been founded as a newly formed army on June 13th, 2014 under the leadership of Earthing & Bandage23. Quickly, the new army has scratched the army community by making the S/M Top Tens in a time frame of 4 days. The Celts have been in war with the Flame Bandits and the Lime Green Army . The Celts have made the SMAP Top Ten numerous times, is in the Top 15 medially, and usually in the Top 10 in the S/M army rankings. The Celts have been known for their quick conclusion of war, and taking risks to push forward. The Celts of Club Penguin are one of the newer armies in the community, having been created by one of the greatest characters in the small and medium army community, Earthing.  The mainly AUSIA army has done relatively well since their creation in early June, reaching the top three in the SMAP top ten, and have also been in a heavily contested war with the Lime Green Army..
Leaders
Earthing, Bandage23, and Flumpboi
Website
Celts website is http://celts.cf
Community content is available under
CC-BY-SA
unless otherwise noted.