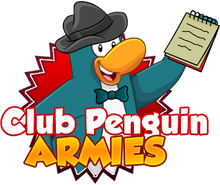 Welcome to the Club Penguin Army Wiki!  We are currently editing over 700 articles, and you can help!  This Wikia is used as a memorial for all of the Club Penguin Armies that ever existed and all the ones from Club Penguin Rewritten! If your army is not included, you should go and create a page for it! Go to the List of Armies to read about every army that has ever existed! Have fun reading!
Partner website: https://clubpenguinarmies.com
Did you know...
...Elmikey has finally left Club Penguin Armies? Or has he?
...The Nachos' website is copyrighted?
...Toysoldier served in RPF undercover?
...That the Purple Republic is a bot army?
...That the Romans are closed after almost 12 years of existence?
...That there is still Color War veterans in contact?
...That armies began in 2006?
...The RPF(now RF) is the oldest current alive army?
...That the Dark Knight Empire is one of the most well known armies of CPRA, despite being not known in CPA?
Community
Welcome to the Club Penguin Army Wiki! You can hang out with our community on the Forums, or our Chat Box. If you need help on the wiki contact one of our admins on their Message Wall. You can tell when you find an admin's page when there's a little box that says "Admin" near their icon! We hope you have a good time here.
Create a Page
Create a page and help Club Penguin Army Wiki!
Get started: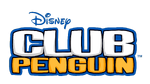 Club Penguin Army Wiki is not affiliated with Club Penguin, or the Walt Disney Company. We do not support any particular army in Club Penguin as a whole, despite what some users proclaim. All information added by the staff is unbiased. Any bias information is removed.
Community content is available under
CC-BY-SA
unless otherwise noted.