ACP wins 2013 Champions Cup

In 2013, the Army of Club Penguin under Cassius Brutus defeated the Doritos of Club Penguin in the Champions Cup finals on November 9th, 2013.

IW Pull Though March Madness

In 2020, the Ice Warriors went on to beat the Instrumentalists to advance to the next round of March Madness on March 29th, 2020.

RDA Take Alaska

The Red Dawn Alliance invades Alaska from the Rebel Penguin Federation in a jointed effort, July 30th, 2018.

ACP Performs First Circle

The Army of Club Penguin under Boomer20 perform the first circle formation on January 19th, 2009.
Have fun reading!
A polite reminder that we have a zero-tolerance policy in place regarding vandalism. Offenders will be permanently banned.
A further reminder that the only Legends listed here are the Legends inducted by the boards of leagues and media organizations specified on our Legends list page.
The founder of this Wikia was Clintos007, who retired from armies on November 29, 2009.
The Wikia has had eight bureaucrats throughout its ten years: Clintos007, Kirby12, Mixer2301, Jayden1092, DrFlen, Annon, Cobra, and Dino.
An idea of a league status is fairly new, only being created in February 2018 with Club Penguin Army Syndicate.
The original Club Penguin ended on March 29, 2017, starting the era of Club Penguin Private Server Armies.
XxToysoldier, a member of the original CPA, served undercover in the CPPS Armies era.
The Romans are an example of an army that had generations in Club Penguin and CPPS.
World War Rewritten actually wasn't a world war much to everyone's belief.
Updates and Announcements will be added here!
Buddy
Buddy is currently one of the Water Vikings Commanders. He joined CPA in 2012 after being recruited by Totidile to lead the Night Divers with him.
Legoman
Legoman joined the team back in January, and has easily became the top editor on the wiki within no time. He has worked tireless to raise awareness about the wiki and adding more pages. Congrats! March 2021
Using the column below, you can create a page on this Wikipedia adding to more than 800+ pages which are currently being edited and updated on weekly basis.

Let's do it: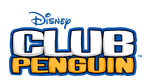 The Club Penguin Army Wiki is not affiliated with Club Penguin, or the Walt Disney Company. We do not support any particular army or media organization on Club Penguin as a whole, despite what some users may proclaim. Information on the Wikia is meant to be unbiased, unless otherwise stated.
Community content is available under
CC-BY-SA
unless otherwise noted.