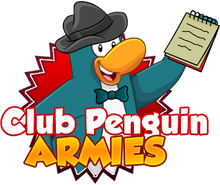 Welcome to Club Penguin Armies Wikipedia!
We're the official Wikipedia for the Club Penguin Armies and Club Penguin Private Server Armies Community with more than 750 articles covering armies from the here and now and armies that started up over a decade ago. This Wikia is the history book for the original Club Penguin Armies, and the official record for the CPPS era today.
Visit our Partner Websites
Here are some tips:
Have fun reading!
A polite reminder that we have a zero-tolerance policy in place regarding vandalism.
Awesome CPA Facts
Updates and Announcements
Updates and Announcements will be added here!
Create a Page
Using the column below, you can create a page on this Wikipedia adding to more than 700+ pages which are currently being edited and updated on weekly basis.
Let's do it: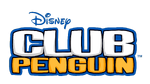 The Club Penguin Army Wiki is not affiliated with Club Penguin, or the Walt Disney Company. We do not support any particular army in Club Penguin as a whole, despite what some users may proclaim. Information on the Wikia is meant to be unbiased, unless otherwise stated.
Community content is available under
CC-BY-SA
unless otherwise noted.