The administration of this Wikipedia is currently under https://clubpenguinarmies.com/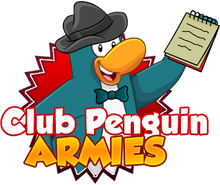 Welcome to Club Penguin Armies Wikipedia!
We're the official Wikipedia for the Club Penguin Armies and Club Penguin Private Server Armies Community with more than 700 articles which are being updated on a weekly-basis. This Wikia is used as a memorial for all of the Original Club Penguin Armies that ever existed and all the ones who have joined the new Club Penguin Private Servers Armies.
Here are some tips:
If your army is not included in the Armies page, please contact our Staff Members or Administrators.
If your army doesn't have a page, you should go and create a page for it. You can do it so by the template is the last section of this page
Go to the List of Armies to read about every army that has ever existed!
Have fun reading!
Awesome CPA Facts
The founder of this Wikia was Clintos007, who retired from armies on November 29, 2009.
The Wikia has had four bureaucrats throughout its ten years, Kirby12, Jayden1092, DrFlen and Annon
The Purple Republic was a mixture of steam community members and bots.
The original Club Penguin ended on March 29, 2017, starting the era of Club Penguin Private Server Armies.
xXToysoldier, a member of the original CPA, served undercover in the CPPS Armies era.
The Romans are an example of an army that had generations in Club Penguin and CPPS.
The Rebel Penguin Federation is the oldest active Club Penguin Army.
Create a Page
Using the column below, you can create a page on this Wikipedia adding to more than 700+ pages which are currently being edited and updated on weekly basis.
Let's do it: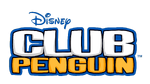 The Club Penguin Army Wiki is not affiliated with Club Penguin, or the Walt Disney Company. We do not support any particular army in Club Penguin as a whole, despite what some users may proclaim. Information on the Wikia is meant to be unbiased, unless otherwise stated.
Community content is available under
CC-BY-SA
unless otherwise noted.