History
Over the course of 3 years there have been multiple leaders. They include the armies' founders: Poochema and Pringlez, and the sites admins; Sir Funkington, Duckiees and Icpsycle. the mods: Kay9, NayNay, IEO-Physc and GamerVally, however. The most famous Xat mod was a female, going by the name of DJ_Madoka. She dissapeared after Pooch made a new Xat. Many believe she has been unable to find it. others think that she will come back with a different name.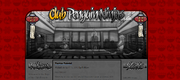 The Club Penguin Ninjas is a somewhat small army in Club Penguin made up of ninjas. Their website's graphics are very good, but their empire is somewhat small.
Government
The CPN has not revealed what their government is. It's possible that it could be a democratic republic, or dictatorship.
Servers
Hypothermia
Southern Lights
Northern Lights
Cozy
Rocky Road
Uniform
The uniform is very simple, just wear a Ninja Outfit. If you aren't a ninja wear the color black, and your highest level belt.
Gallery
Trivia
See Also
Community content is available under
CC-BY-SA
unless otherwise noted.