Club Penguin Official Police is a Stub
This page lacks a lot, and sometimes get the candidate for deletion categories by accident (due to their poor state)! Help expand it by adding more information and remove this after you do so. If you're getting into achievements, editing stub pages will get you a lot.

Club Penguin Official Police, also known as COP, was an army on Club Penguin made by lior202 in November 2010. Cop was called lcp lior202 Club Penguin Police) but there were many bugs ( it does not show on cp) on Cop rules everyone can be a leader if he/she invites friends to do missions, follow on Facebook, join battles, parties and more...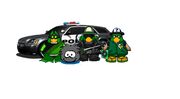 SITE:
http://clubpenguincops.blogspot.com/
PURPOSE: Cop was made to save penguins and make club penguin better place and stop bad penguins. Cop also fight another armies to keep club penguin...

ISLAND WITHIN REACH PROJECT: &nbsp Island within reach is a project made by lior202 to keep club penguin safe, there's cameras on every place on Club Penguin, the cameras will take photos and videos of what's new, the cameras will not take videos or photos of penguins, puffles and same: http://clubpenguincops.blogspot.com/2011/01/island-within-reach-project.html

SERVERS: tea-main server outback-training server sleet-fun server(parties battles and more...)
PRIZES: You also can win prizes if you join Cop, perform missions, invite friends and more things.

FACEBOOK PAGE:
http://www.facebook.com/pages/COP-club-penguin-police/110906545647652?ref=ts

CTC:
Cop training camp is a camp for penguins who love some action and fun you can visit CTC by clicking here:http://clubpenguincops.blogspot.com/p/ctc.html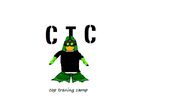 Community content is available under
CC-BY-SA
unless otherwise noted.