Beginning Stages
The HF was angered because they thought that invaders have to come to the defenders to fight. But Epic clarified after the battle that the defenders have to come to the invaders to protect their land. The HF believe that they won the stadium, Epic and the judges say otherwise with pictures of proof that the Pirates/LT/Templars won the stadium. LT/Templars won the snow forts and Pirates won the iceberg due to HF not turning up to defend and staying at the stadium.
Invasion of Flurry by Help Force
The Help Force launched the first invasion of the war by invading Flurry at approximately, 6:30 AM Eastern Standard Time. The Light Troops were able to gather 25+ to log on for the defence. Since the Help Force was an AUSIA-dominated army, they easily took Flurry.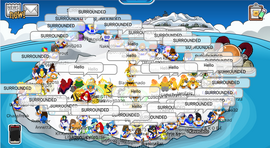 Retaking of Flurry by the LT and Pirates
The Light Troops and Pirates invaded Flurry the very next day at 3:45 PM Eastern Standard Time. They invaded 3 rooms successfully maxing 80+. This sent shockwaves and fear throughout the army community. Straight after this the Help Force complained and claimed victory but this was quickly struck down by the rest of the army community.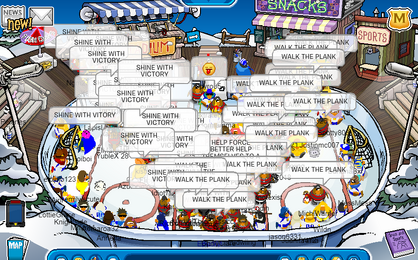 Invasion of Zipline by the Coalition
The LT, Templar, and Pirate coalition soon invaded Zipline the day after at 4:00 PM Eastern Time. They had maxed 95+ which is currently the second highest recorded size in the army community as of writing this. The Help Force took a defensive stance against the Coalition but they were soon given hate for it. They did not follow the defenders follow the invaders' rule which made them automatically lose the defense of Zipline.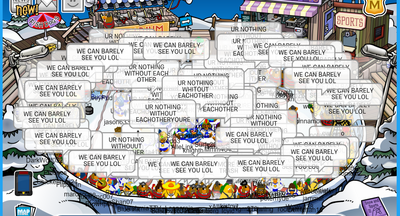 Community content is available under
CC-BY-SA
unless otherwise noted.