Just for Fun!
The following page, LEGOMAN, is written with comedic intent. The quality of this particular page in no way reflects the professionalism of this wiki as a whole. It is purely for entertainment, and to appease to the ego of the author.
---
This page is a comedic dedication to the sexy beast LEGOMAN. If you want to read his serious page, visit LEGOMAN (Serious).
LEGOMAN is by far the most handsome leader to ever grace Club Penguin Armies. He is also insanely muscular. His notable achievements include being banned in 6 major armies and being in a passionate committed relationship with a spicy CPA veteran, Firestar08.
History
Early Career (July 2020)
LEGOMAN initially joined armies at the start of the Quarantine because he was bored and had already 100% completed LEGO STAR WARS: THE COMPLETE SAGA. He however wasn't active until July because he had no idea what the heck any of the stuff was. He initially joined the Dark Warriors of Club Penguin because he thought the uniform was cool, but spent all of 3 days in the army before being troopstolen into the Ice Warriors of Club Penguin under the guise of having to enlist to join the Ice Cuties Subdivision. He is a cutie after all.
Creation of LMA (August 2020)
As a committed member of the Ice Warriors, resident hottie LEGOMAN then went on to create his own army LEGOMAN ARMY HOO RAH! which was soley created so that LEGOMAN could get a nameglow. However the army went on to have such great feats as somehow maxing a total of 27 penguins on multiple occasions and securing a consistent Top 3 position on the Small Medium Armies Top 10. Granted most of his troops were blatantly stolen from other and better armies. However LEGOMAN ARMY HOO RAH! is home to the oldest recorded player of CPArmies at a whopping 75 years of age, the amazing Vspjimbo also known as Poppy. Poppy is the exceptional Grandfather of LEGOMAN, and one of his biggest influences.
Ban Time (September 2020)
LEGOMAN eventually left the Ice Warriors after 2 months of service for the Templars of CP because he felt insignificant in Ice Warriors and other numerous petty reasons. He then made a joke about Prior Bumble in the main chat and was banned from the Ice Warriors server. Oop. But it was worth it because he got hella publicity.
Crystal Cowboys (September 2020)
Just a little bit after being banned from the Ice Warriors, LEGOMAN was offered a leadership position at the Crystal Cowboys (former Coup Crusaders) while he was still in sad boi hours. He was initially reluctant to accept because they were a Doritos of Club Penguin Colony, and their uniform highkey looked like bubblegum. But he eventually accepted once he heard that an article was being written on new leaders.

LEGOMAN knew this article would appease his constant need for attention so he jumped at the offer. His reign as leader was very brief because the Cowboys wanted to declare war on the Water Ninjas of Club Penguin, but LEGOMAN wasn't tryna start a whole war. He masterfully signed a peace treaty at 5:00 AM EST with the interesting WNCP Leader, his acquaintance, Dizzy. This sexy treaty was known as the Decree of the Shimmering Tides, which is lowkey a hella cool name no cap. He also transferred their capital to Rebel Penguin Federation for no apparent reason. He was then understandably couped from leadership.
Special Weapons And Tactics Career
Introduction to SWAT (August 2020)
Local sexy man LEGOMAN first attended a SWAT and Army of Club Penguin practice battle and instantly fell in love with the army. My mans started skipping IW events to attend for SWAT, and set alarms at 3AM to come to their battles in The Eagre Foray. He eventually ranked up to Fourth-in-Command, and was vibin in the staff voice chat.
Promotion to High Command (September 2020)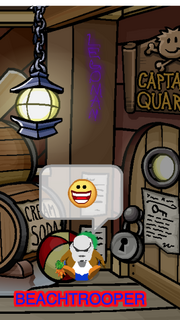 After being couped from the incredible Crystal Cowboys the debonair LEGOMAN briefly remained in Templars as 2IC. But then he got tired of Xing's constant mass pinging in both general and High Command chat, and finally joined the Special Weapons and Tactics Team of Club Penguin for Third-in-Command. He quickly advanced to the position of Second-in-Command through his sexy recruiting skills and was on the grind for a hot promotion. He would spend his free time Zoom Call recruiting for them. During this time he also took up the mantel of The Tree Cult and Skateboarders leadership in an attempt to gain more CPAH Articles. LEGOMAN left both armies due to lack of publicity, but remained in SWAT, cause SWAT is hot. During this time he additionally was able to finesse getting his name on CPArmies.net inside the ship hold, by being charming as always and making a wiki page for Zuke.
Brief Departure (November 2020)
The unparalleled shredded genius, LEGOMAN briefly left the SWAT army due to Honda being a goofball and banning him. Tricep extension legend, LEGOMAN also left due to the fact that he kinda maybe sort of recruited off of CPArmies.net and didn't want SWAT to take a hit for his dumb dumb actions. He then decided to revive the Island Invaders along with his good friend Pumpkin. Together they brought back the army with a sexy max of 22 penguins which was pretty freakin hot. They quickly allied with SWAT, as the pulchritudinous LEGOMAN's LEGOHEART was still in SWAT, and assisted each other at like penguin stuff. He then lowkey got involved in like a whole war called like Tiki Torch War or smth idk. Then like SWAT helped him so that was purty cool. He then led the Island Invaders alongside his boy Turnage and Plazimo, cause Pumpkin lowkey got troopstolen into Silver Empire but we dont talk abt that. Then they like maxed 16 or something and he led an event like legit while he was sleeping bro dont ask me it was WEIRD.
Return to SWAT (December 2020-Present)
Then jawline king LEGOMAN merged the Island Invaders into SWAT because they was in the Serving Weapons and Toppings War and he wanted to like help or something idk it was whack. So then he was a Leader-in-Training which is pretty hot. But it was lowkey sad because now he isnt allowed to join the Ice Warriors server on alts and troll their staff team by faking various accents. During this time the army moved to the Club Penguin Rewritten CPPS, and on February 7, 2021 the delectable LEGOMAN was bestowed the position of becoming the 71st SWAT Leader. This made him very happy. Oh yeah and he's an administrator on the wiki now for the funnies. And has more badges than anyone else ever. Is this sad? Is this an indicator that LEGOMAN should stop fooling around in armies and go get a life?
That's a stupid question.
Accomplishments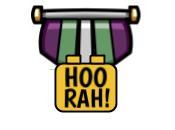 Firestar08
Banned in 4 Major Armies
Troopstealing
World record for most Single-Arm Push-Ups in a 5 minute timespan
Having the best mom ever
Kissing Regan
Troopstealing again
Mare's, Graceee's and Feebee's faves
LEGOMAN ARMY HOO RAH! Medal of Honor
Troopstealing off CPArmies.net
Getting Unbanned in the Ice Warriors
Bringing together local "Coolgayla" romance (Coolguy and Kayla)
Getting rebanned in IW due to simply asking a question about a 12 year old ninjagostan...yikes
Having the time to get more than 3,000 points on the CPA Wiki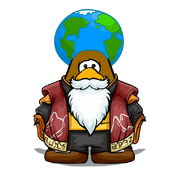 Podcast Voice Quotes
"Im Air Force"
🎶AP GOV CANT WAIT TO BE KING🎶"
"Ben go swing from a vine and eat a bananana"
"Flat Stanley would be proud"
"🎶Ice Warriors, Ice Warriors, Yeah!! 🎶"
"Do the Dark Warriors have a jingle? Hmmmm didn't think so."
"Regan is a girls name."
"Icey Spicey Wifey."
"Jawline."
"HELLO ITS ME LEGOMAN" (LEGOMAN upon sliding into peoples DMS)
"SusanHePHley be vibin tho"
"just troop steel from your major army like I do"
"I HAVE A BUSINESS PROPOSITION YOU GIVE ME ADVISOR AND I WILL ADVISE..WITH ADVICE" (LEGOMAN's typically proposal to become advisor)
"Also while I have you here who holds the record for most advising positions (Pookie347: Uhhhh thats not a stat that's ever been tracked afaik) Oh, well I think I hold it."
"FIREEEE ITS ME YOUR EX LOVER"
"Bro I bet ur built like Greg Heffley from diary of a wimpy kid"
"IMAGINE TAKING ORDERS FROM A 14 YEAR OLD"
"Ard I'll see you around, LEGOMAN's gotta go build...Muscle💪"
"YOURE NOTHING WITHOUT ICEQUEENS ACCENT"
"IF LEGOMAN ISNT UR ADVISOR ARE U EVEN AN ARMY?"
"Yo you tryna slide me DW advisor tho (Julia: but the only thing we do is allow previous leaders of dw to advise LOL) All good, just give me Supreme Commander for like 10 mins"
"PRIOR BUMBLE >>>>> 🥰" (LEGOMAN's ill-fated last message in IW) (Rowan: mmmmmmmm choices)
"ILL MAKE HIM AN ARMY AND GET ADVISOR"
"ICEQUEENS ACCENT IS THE BEST THING ABOUT UR ARMY"
"I prefer the term couped 😎 and I was not couped at the time of making this treaty. Also I am still in the leadership group chat." (LEGOMAN Upon killing the Crystal Cowboys)
"HONDA STOP TRYNA STEAL MY CHILD"
"SLEEPING MY WAY TO THE TOP"
"CLINDA IM GETTING MY GRANDPA NAMEGLOW"
"Fire you know what rum rhymes with"
"prior i saw u edit ur wiki in quotes u should add 'yeah I e-dated sarahahahahahahahahahah'"
"Fire bb görl"
"wait DUDE your white?"
"Im making a page for myself on Club Penguin Army wiki"