Jurassic World: Dominion Dominates Fandom Wikis - The Loop
Play Sound
The Club Penguin Rangers, formerly known as the Rangers of Club Penguin Rewritten, was an army created in April 2017 by Frozen Zuke, Ganger90, and Humza79809 and became one of the first armies on Club Penguin Rewritten, after the Club Penguin shutdown, being founded after the Underground Mafias Army revival and the Rebel Penguin Federation move. The army bears the name of the original Rangers, created in 2007, but is not an official, valid revival of the original Rangers.
History
The Rangers are known for being one of the first armies in Club Penguin Rewritten, being created after UMA's revival for CPR before RPF's official transition to CPR.
Creation and first generation (2017)
The Rangers were officially created on April 2nd, 2017, and it was led through the use of xat. The next day they were able to hold their opening event, where they were able to max 17 penguins. After their first event they successfully claimed Sleet as their capital and created an alliance between themselves and the Rebel Penguin Federation. They were then able to successfully invade Marshmallow and Zipline. After the invasions the Founder/Leader Frozen Zuke stepped down from his position as leader and allowed Zags100 to take his place. They continued mostly having training events and eventually allowed Shaxx and Recees2001 to join the leadership team. They then invaded Blizzard, holding a grand total of 4 pieces of land in the Club Penguin Rewritten map. They eventually lost steam and shut down.
CPO revivals (2019 & 2020)
The army was revived twice on CPO for two CPO generations.
First CPO generation (2019)
A few months after the Rangers shutdown, Epic101 found Blueink and attempted to reopen the Rangers with Zuke. Though it lasted for about a month, the revival was ultimately a failure and hopes for the return of the Rangers seemed to be lost.
Second CPO generation (2020)
In April 2020 Rangers creator, Zuke was approached by Woomy, Harry, and Midnight to ask permission for a revival. Zuke gave them his consent to revive the army and the Rangers eventually transitioned to Club Penguin Online. They were extremely successful on the platform with peak maxes of 44 and once again regaining their historic capital Sleet. They were even able to ally with the Pirates. This would cause the shutdown to occur.
Achievements
Being one of the first armies created after Club Penguin's shut down
Peaking at 44 on Club Penguin Online
Holding 4 pieces of land on Club Penguin Rewritten
Gallery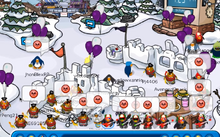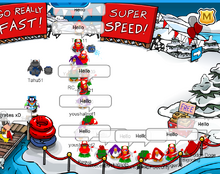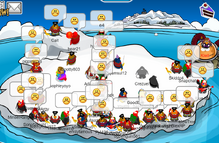 Check out https://cporangers.wordpress.com/ and https://rangersofcpr.wordpress.com/ for more information on the Rangers!