Jurassic World: Dominion Dominates Fandom Wikis - The Loop
Play Sound
The Bell Brothers army was founded Tuesday, July 3rd, 2018, 01:38:53 EST, by swordknight8, Mathatguy, FLEXGLUE, Pancakes724, and Handsoap, etc. In the wake of Music Jam and with the introduction of the cowbell item, the Bell Brothers officially united under a singular banner. They vowed to share the wonderful music of the cowbell with other penguins in populated areas as an anarcho-communist group.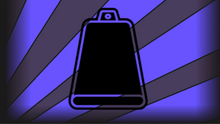 A Discord server was created by swordknight8 (with the aid of Mathatguy), serving as the primary base of operations for the gang. As of now, the Bell Brothers currently possess 20 members located within their Discord.
In the following days to come, a separate branch of the Bell Brothers would be formed by FLEXGLUE: The Gong Gang. To aid the cowbells long after the cowbell item would be removed inevitably from the catalog.
History:
The beginning history of the Bell Brothers consists of a group of founding members roaming Club Penguin Rewritten, playing cowbell tunes for other penguins to hear. At some point, the Bell Brothers suffered from a major civil war between the Loyalist (Blue) faction and the traitors (Purple) in the Coffee Shop.
Battle of the Dance Club:
A notable battle that the Bell Brothers have fought was against the Cofos in the Sleet Dance Club. On July 8th, 2018 (The birthday of one of the founding members), The Bell Brothers won the battle against the Cofos, as they retreated. They later secured the area from a newly formed faction called the "Pink Rebellion".
Uniform: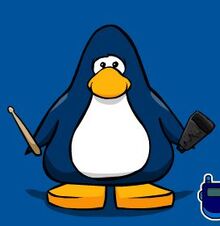 The Bell Brothers share the same uniform, consisting of a cowbell and the color Dark Blue.
The Gong Gang branch sport a regular black color and utilize a gong.
The Fall:
As the school year started, many of the members went dormant, the group has not had anything notable happen since and the group is presumed dead. Some have even left the group, including founding member FLEXGLUE.