UMA Civil War of 2018

| | |
| --- | --- |
| Date | January 7th, 2018 - January 31st, 2018 |
| Result | Reunification of UMA |
| Casus belli | Coup of Ehroyals |

Belligerents
NUMA, Supported by: NVA, EGCP, CPC, URP
Eastern Hancock Underground Mafias Army, Supported by: UMA Crew
Commanders
oharaisbae
Ehroyals, Games
Strength
6 (Peaked), 4 (On Avg)
5 (Peaked), 5 (On Avg)
Casualties
Morale
Morale
There was no victor
The UMA Civil War of 2018 or the UMA Civil War was a civil war between the UMA factions of Eastern Hancock Underground Mafias Army and the New Underground
The Start
After the Coup of Ehroyals after the end of the NVA-UMA War, the UMA was split in two, the EHUMA (Ehroyals) and the NUMA (Mason). Ehroyals, desiring the re-unification of UMA, declared war on the NUMA.
The Raid of Blizzard
On January 22, the NUMA was about to have a training event on Blizzard, when the EHUMA appeared and started attacking them, they maxed 4 while the NUMA maxed 3, after a long battle, the NUMA retreated, ending the first battle of the civil war.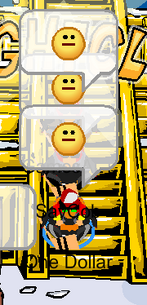 Community content is available under
CC-BY-SA
unless otherwise noted.